Below are reviews Realtors and Homeowners about Lanier Appraisal Service and Mary Thompson as an Appraiser. We Specialize in Lake property but conduct appraisals on ALL Single Family Residential Homes and Vacant Lots. Voted Best Appraiser in Hall County for 2018, 2019,2020 & 2022 by local voters.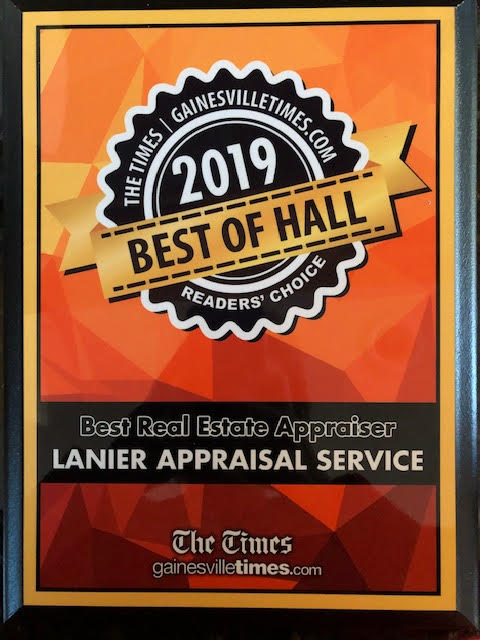 Link to all Google Reviews
Hey, let me tell you all; Mary Thompson is one of the most professional and nicest people that I have had the pleasure of doing business with in some time. Mary was always prompt to respond; did everything, and I mean everything she promised to do. Also, her work is very impressive to say the least. I can say without a doubt, she is the go to person for property appraisals on Lake Lanier. Mary has helped us greatly with her deep experience and expertise. Thanks!!!



We had our home on the market on Lake Lanier for a couple of years and even though we got activity and showings, we never got any offers! Working for the largest multiple listing service in Georgia, I knew the market and what other comparable homes on the lake were selling for but since the value to prices of the homes on Lake Lanier are all over the chart I decided to hire Mary Thompson to do a professional appraisal for us to figure out the right price so we could move our home! From working with Mary I realized that she is not only one of the most professional Appraisers in Georgia she is also very pleasant to do business with! I recommend her highly!

Well, Mary provided us a professional appraisal and as a result of what she did, we reduce the sales price a little and actually got 2 offers within 30 days. Knowing my "bottom line" was a huge benefit to me (the seller) in negotiating the final price that we would accept all because I had that professional appraisal in hand! Thanks...Mary, my wife and I truly appreciate what you did for us! Dave and Karen Compretta
David Bryant-Homeowner

We use Mary to help us when we wanted to sell our home on Lake Lanier. We paid for a personal appraisal before listing the home to know the market and the right asking price. We found Mary to be very knowledgeable of the lake. Her appraisal helped us to maximize our Sale Price. We would recommend using Mary.